October Freeze Alarm Offer
As the seasons change, temperature monitoring becomes a top priority for organizations across various industries. Whether you're in food and beverage, pharmaceutical, healthcare, or logistics, ensuring your products remain at the right temperature is crucial.
Chill Out with our Exclusive Freeze Alarm Offer – October 2023 only
We want as many people to try the Freeze Alarm as possible, so for the entire month of October, we're excited to offer the Timestrip neo Freeze Alarm at an amazing discount of nearly 60%!
We believe this is the most cost-effective temperature indicator of its kind on the market.
Don't miss out on this fantastic opportunity to experience the benefits of Timestrip neo for your business.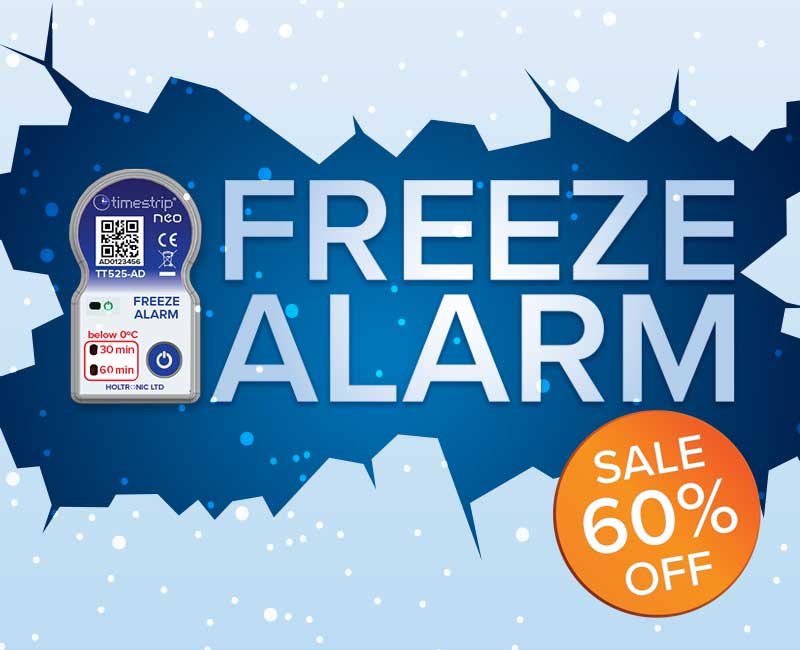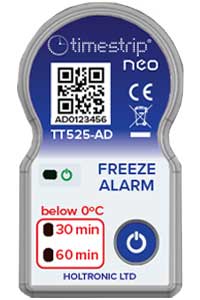 Timestrip neo Freeze Alarm – Your Temperature Guardian!
The Timestrip neo Freeze Alarm is an electronic temperature indicator that provides accurate monitoring and monitors freeze events that occur during shipment.
Get your Freeze Alarm offer today!