Time

Irreversible Indicator Labels

Our range of time monitoring indicator labels are designed to visually alert you to the amount of time passed since activation

Contact us

Learn about our irreversible temperature indicators
These cost-effective irreversible temperature indicators are single use, no need to return expensive equipment or developing sanitation protocol.

Every Timestrip temperature indicator comes with an individual serial number. This makes it easy to audit your shipments.
Most Timestrip irreversible temperature indicators are inactive until turned 'ON' with squeezing a button. This allows simple room temperature storage.

Liquid-based irreversible temperature indicators are a convenient solution for meeting replacement schedules in the home, hospital or industry & more.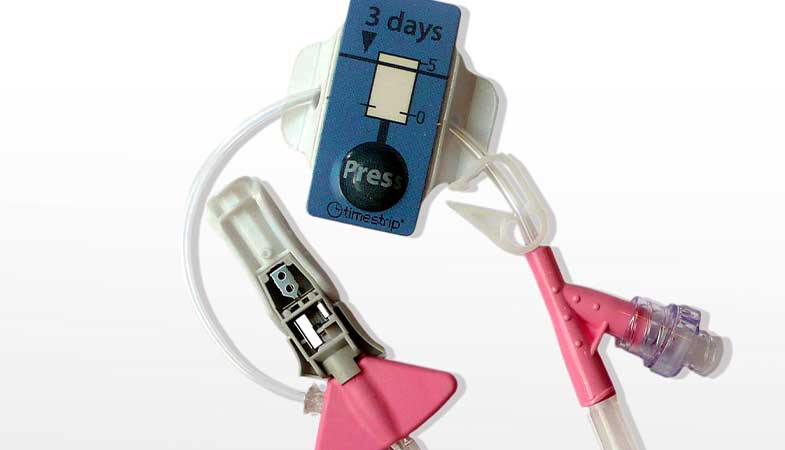 Used by world leading brands

Maico Air Filter Replacement

Maico chose to deploy a Timestrip Time indicator to provide the user with an immediate visual indication of when the filter is due for replacement.
3M Water Filter Reminders

3M integrated a Timestrip Time indicator into their water filter pitchers design. Customers could see how long it has been since they replaced the water filter.

Diagnostic Test Timer

Clinical Innovations created a diagnostic test with a custom Timestrip Time indicator so techs could see if the test results were in the viable result reading time.