Vaccine
Applications
Timestrip indicators are used in vaccine applications from temperature storage to dose reminders.
Contact us for your solution

Used by world leading pharmacecutical brands
NHS Trust

The Cambridgeshire NHS Trust put Timestrip temperature indicators in vaccine carrier bags. Feedback was good from the teams who used them because they did not need to be read by, or synced with, a computer.
Trust for Vaccines & Immunisation

TVI worked with the Bill & Melinda Gates Foundation to create a wearable vaccine booster reminder incorporating at Timestrip Time indicator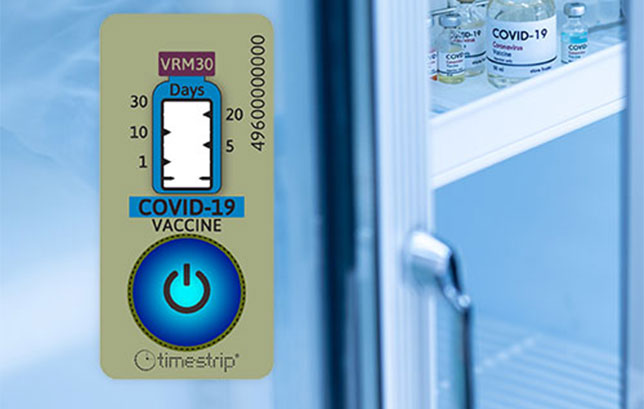 Learn about our indicators

These cost-effective indicators are single use, no need to return expensive equipment or developing sanitation protocol.

Every Timestrip temperature indicator comes with an individual serial number. This makes it easy to audit your shipments.
Most Timestrip temperature indicators are inactive until turned 'ON' with squeezing a button. This allows simple room temperature storage.

Liquid-based indicators are a convenient solution for meeting replacement schedules in the home, hospital or industry & more.