Timestrip Keychain

Plastic Keychain with Time indicator

Remind customers of repeat services and appointments with a quality keychain

Contact us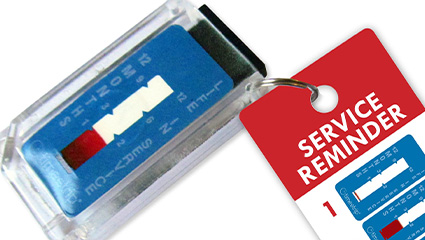 Timestrip Keychain indicators


3 Month

TS 225

Plastic Casing with Time Indicator

Product Replacement

6 Month

TS 388

Plastic Casing with Time Indicator

Product Replacement

12 Month

TS 121

Plastic Casing with Time Indicator

Repeat Services, Appointments

Patented success

Promotions

Marketing & PR across business industries will love the versatility of Timestrip Keychain indicators. Used in:
Appointment reminder magnets
Play-to-Win promotions
Mazes to reveal a prize
Interactive greeting cards
Limited time vouchers and time sensitive coupons
On package promotions & offers
Stay-to-win promotions

Automotive

Every time a driver starts their car, they will be reminded of the time left until their next service with this handy promotional keychain. Manufacturers and dealerships can customise the indicators to reinforce their brand loyalty.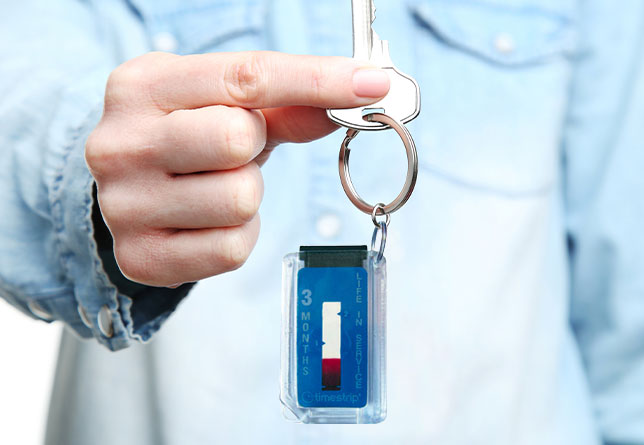 Timestrip Keychain Technology
Fresh promotional innovation

If you are looking for a new way to drive customer loyalty or an alternative to the same old promotional gifts that end up in the bin, then now is the time to refresh your promotional thinking.

Now, with the addition of promotional words or graphics which are revealed as the dye moves across the display window over a set time period, Timestrip have created a revolutionary promotional mechanic that has numerous applications.

Think of it as like having a moving billboard in a customer's home, in their car or in their pocket. It's a new, innovative way to increase brand loyalty and drive repeat business.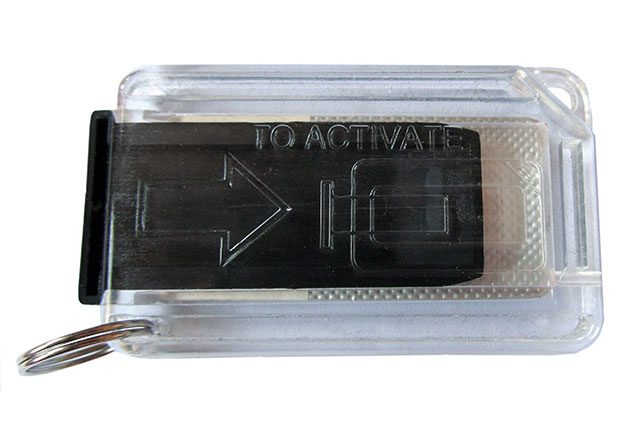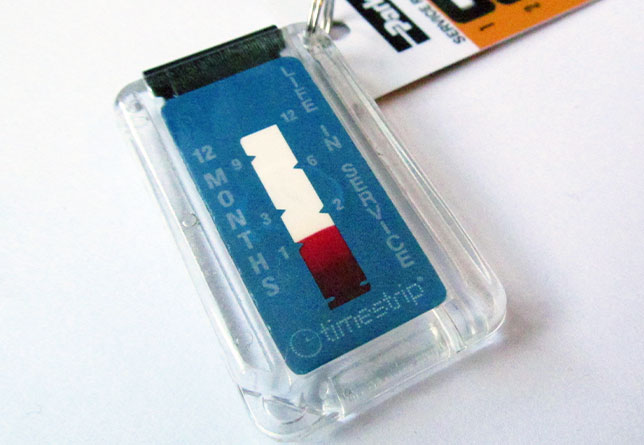 On brand success

By integrating a Timestrip into promotional carriers such as key chains, magnetic backing cards, visitor passes or field trial coupons, Timestrip Promotions can reveal prizes, lucky number winners and loyalty promotions. Timestrips are active & interactive – they can encourage users to beat the clock, redeem their reward or just benefit from a regular customer discount.

A leading motor manufacturer in Europe is already using a Timestrip embedded into a complimentary key chain to alert the owner that it's time for an annual service. Securing service history loyalty beyond warranty periods can make a big difference to main dealership revenues and this is a low-cost, innovative way of increasing sales.

Please note: all customised items and Timestrips® Promotions are subject to a minimum ordering requirement.
Timestrip Keychain Documentation

Timestrip Keychain Specifications

A manual activation button on the back. A coloured line appears to show it is armed
The colour progresses along time markers in the viewing window
+/-15% in isothermal conditions
Time Indicator is produced under ISO9001:2015

Room temperature: 22°C/72°F at 20-80% humidity. Cool dark environment.
Timestrip Keychain FAQs