Home Water Filter

with 3M Filtrete

Remind consumers when to change the filters in their water filter jugs with a custom time indicator.

Contact us for your solution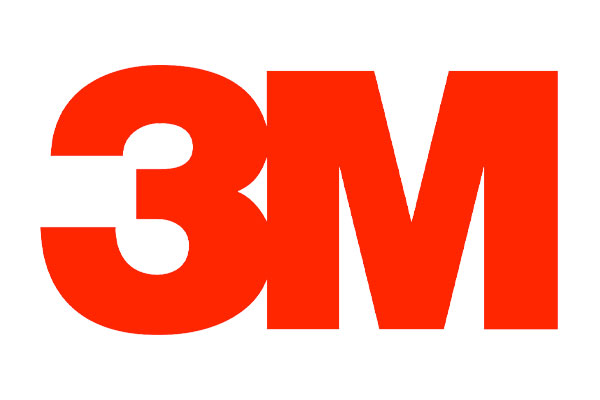 Consumers are reminded to change the filter in their water jugs with an integrated custom designed Timestrip Time indicator.

Company Profile

3M is a science-based technology company that is committed to improving lives and doing business in the right way – which is why they have been listed as a World's Most Ethical Company for three years in succession. They offer solutions to our customers' problems across various industries such as automotive, commercial solutions, communications, consumer, design and construction, electronics, energy, health care, manufacturing, mining, oil & gas, safety and transportation. In this particular instance, they have the Filtrete™ Brand which is a premiere 3M Brand helping improve indoor air quality.
Know when it is time to change water filters

Timestrip Time Solutions

3M approached Timestrip to produce a circular version of its Time label, to be incorporated into the new Water Station to remind customers when to replace their filter. The project presented a challenge, not only in terms of the label size and shape, but also because it needed to be able to withstand contact with water.

To achieve the product that 3M required, Timestrip's design team had to produce a size and shape completely new to its range. The project came to fruition involving close collaboration between Timestrip and the technical design team at 3M's Filtrete's HQ in Minneapolis-St Paul, USA.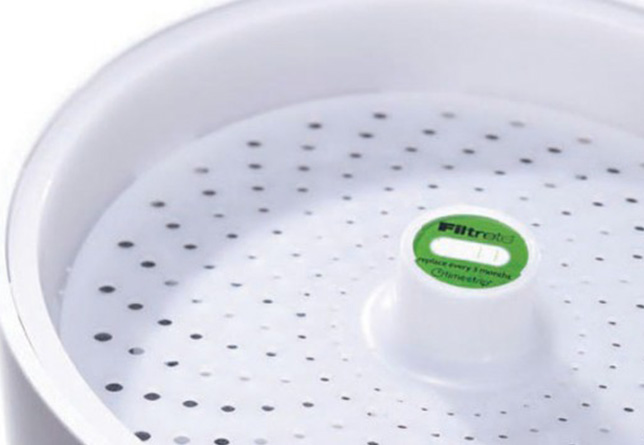 Timestrip Time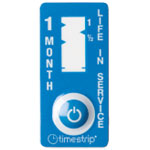 Read More

Benefits of Timestrip Time in home water filters

Timestrip produced a completely new tool and successfully manufactured a round label which would measure three months at ambient temperatures. Having established that the indicator would not be fully immersed in water (which would impair its performance), Timestrip nevertheless ensured that it would be able to withstand some exposure to moisture.

Timestrip supplied the newly developed labels to 3M's manufacturing unit, with the finished product shipped throughout the USA. Now launched onto the market, the Timestrip sits pre-loaded into a plastic casing in the centre of the Filtrete™ Water Station and is activated by the customer when they first use their Water Station. Timestrip will give a clear visual reminder in three months' time when the filter needs to be replaced, ensuring the customer can experience continued optimum performance from their Water Station.