Monitoring temperature logistics with world leading brands
Marathon Distributors

The pharmaceutical logistics company used Timestrip temperature indicators placed in all orders containing cold chain products.

Ferme Marine de Mahebourg
Timestrip Seafood 3°C TTI labels were designed with the FDA guidance in mind, a crucial requirement for the company given that half of its exports are for the US market. A related benefit of using an FDA compliance cold chain management tool is that the company is placed on a so-called "Green List". This means that its products are not detained at receiving US airports and are only checked for temperature.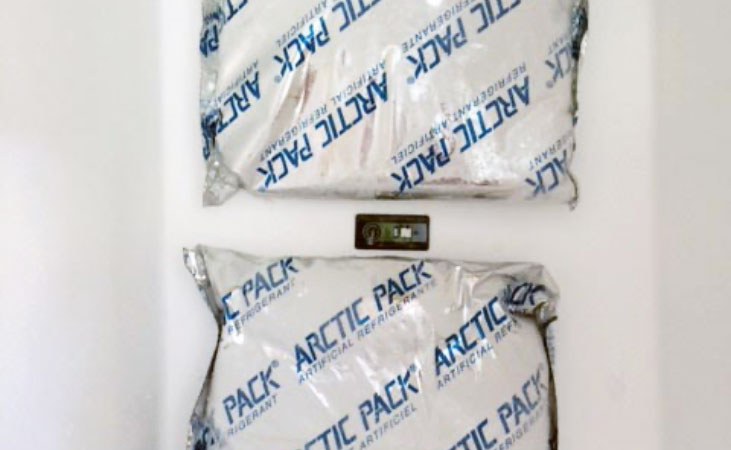 Learn about our indicators

These cost-effective indicators are single use, no need to return expensive equipment or developing sanitation protocol.

Every Timestrip temperature indicator comes with an individual serial number. This makes it easy to audit your shipments.
Most Timestrip temperature indicators are inactive until turned 'ON' with squeezing a button. This allows simple room temperature storage.

Liquid-based indicators are a convenient solution for monitoring cold chain of pharmaceuticals, food, chemicals and more.