Timestrip Time

Irreversible Time Indicator Labels

Good for consumer products, healthcare, industrial replacement, cleaning reminder, appointment reminders and promotions.

Contact us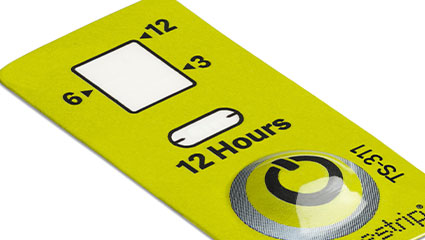 Timestrip Irreversible Time indicators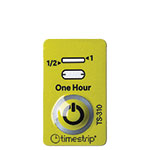 1 Hour

TS 310

Button on Front

19mm x 32mm

Diagnostic Tests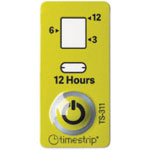 12 Hour

TS 311

Button on Front

19mm x 40mm

Diagnostic Tests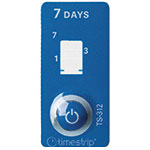 7 Day

TS 312

Button on Front
19mm x 40mm

Healthcare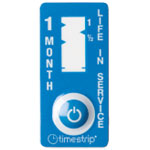 1 Month

TS 201

Button on Front
19mm x 40mm

Replacement Cycles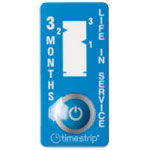 3 Month

TS 172

Button on Front

19mm x 40mm

Cleaning reminder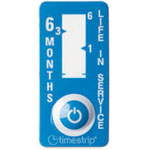 6 Month

TS 019

Button on Front

19mm x 40mm

Repeat Services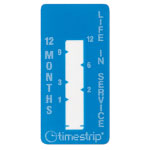 12 Month

TS 121

Button on Back
19mm x 40mm

Replacement Cycles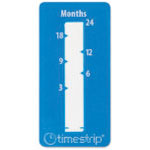 24 Month

TS 374

Button on Back
19mm x 40mm

Healthcare Replacement

Timestrip Time Indicator Label Technology
Why use Timestrip

Accurate and reliable, our irreversible time indicators contribute to a more positive experience for the consumer and help ensure optimum performance from appliances that need replacement indicators or service reminder indicators in order to function effectively.

Consumers benefit from noticeably better performance and ultimately a longer-lasting and more efficient appliance. Brands benefit from increased customer satisfaction and brand loyalty, higher levels of repeat purchases and enhanced brand value.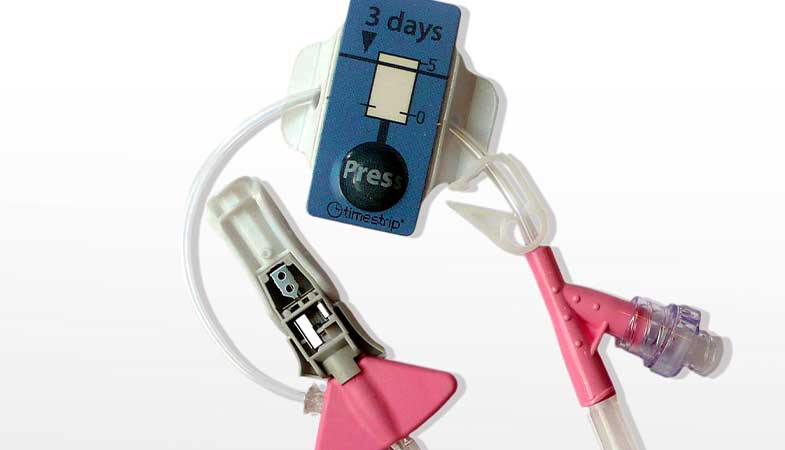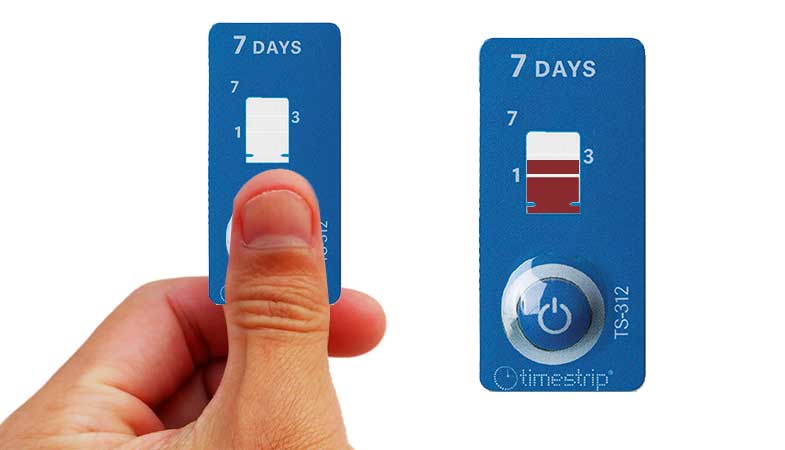 Clear Communication

Timestrip Time indicators are small, tamper-proof, and inert prior to activation. The windows are white before activation. Activate at room temperature, no pre-conditioning is required.

For blister on top products: Firmly squeeze the blister on top of the indicator. For blister on bottom products: Firmly squeeze the blister on the bottom of the indicator.

Once activated, an activation line appears in the window and continues to fill the window with colour. The Timestrip can be directly applied by removing the adhesive liner on the back.
Used by world leading brands

in Filtration

Consumers complying with recommended replacement cycles purchase filters regularly, resulting in higher repeat sales. Timestrip Time indicators need no batteries, can not be reset once activated and have no shelf-life requirements, ensuring more reliable monitoring of service cycles than their electronic counterparts.
3M and Whirlpool are some of the leading brands who have added value to their filter products by integrating the technology.
in Healthcare

Timestrip Time indicators have been used as a cleaning reminder to alert healthcare staff when equipment such as hospital curtains are due for replacement. Filters for Personal Protection Equipment face masks require regular replacement to maintain their efficacy, and time indicators can provide reassurance and alert staff when their supplies need to be changed.
Timestrip time indicators can be affixed at the individual product level and activated when opening.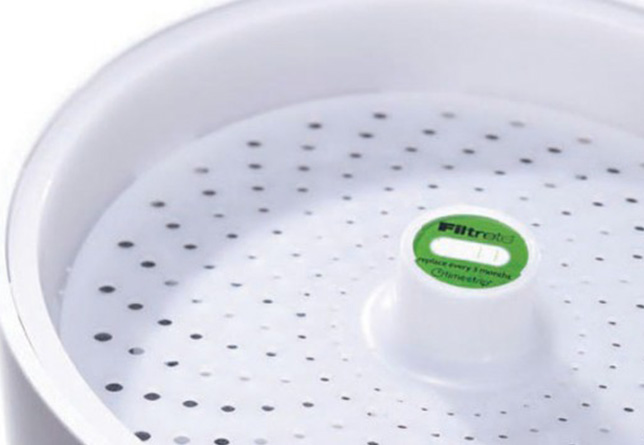 in Cosmetics

Integrating Timestrips into packaging offers consumers an easy to use, easy to read and accurate indication of how old their cosmetics actually are.
Lipsticks and glosses have repeated exposure to bacteria from the mouth and should be replaced regularly. Out of date mascara and eye pencils can produce infections. Natural or organic cosmetics that have fewer preservatives.

in Oral Care

Dentists recommend changing your toothbrush every 3 months. Tesco partnered with Timestrip to develop their very own toothbrush with a 3 month indicator inside the handle.
Timestrip toothbrushes : Increase repeat purchases, improve customer confidence , encourage trade up into premium tier brushes, and help to educate consumers as to the benefits of a good oral health regimen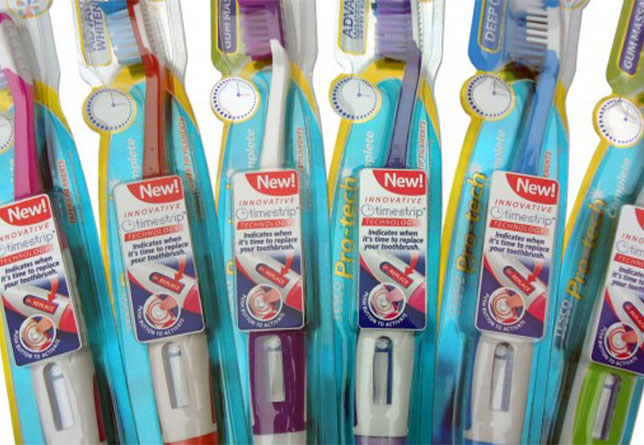 Timestrip Time Documentation

Timestrip Time Specifications

A manual activation button on the top (12 & 24 months button is on the back). A coloured line appears to show it is armed
Stock products are calibrated for an average temperature environment of 22°C/72°F
The colour progresses along time markers in the viewing window

+/-15% in isothermal conditions
Produced under ISO9001:2015

Room temperature: 22°C/72°F at 20-80% humidity. Cool dark environment.
500 indicators per bag - Labelled with batch number and manufacturing date
No special requirements as they are inert until activated
3 years from date of manufacture

Timestrip Time FAQs

Other disposable time indicators

Timestrip neo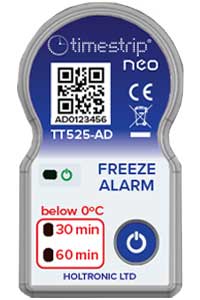 Freeze Alarm

Keychains


Service reminder

Custom


find solutions