Vaccine Monitoring

Indicator Labels

Time and temperature solutions for storage & temperature monitoring are designed to align with vaccine manufacturer stability validations.
Contact us

Timestrip Vaccine indicators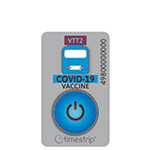 2 hour Thaw Timer

VVT2 TP498
19mm x 32mm

Monitor time from freezer in fridge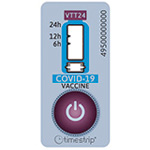 24 Hour Thaw Timer

VVT24 TP495

19mm x 40mm

Monitor time from freezer in fridge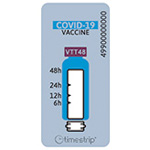 48 Hour Thaw Timer
VVT48 TP499

19mm x 40mm

Monitor time from freezer in fridge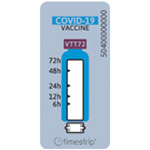 72 Hour Thaw Timer
VVT72 TP504
19mm x 40mm

Monitor time from freezer in fridge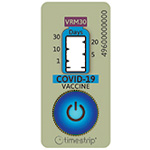 30 Day Fridge

VRM30 TP496
Shows 30 days stored in 2-8
°
C
19mm x 40mm

Refrigerated Storage Timer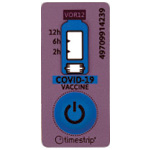 Out of Fridge Timer

VOR12 TP497
19mm x 40mm

Vaccine Last Mile

Vaccine Programs using Timestrip Technology
UK's NHS
The Cambridgeshire NHS Trust put Timestrip temperature indicators in vaccine carrier bags. Feedback was good from the teams who used them because they did not need to be read by, or synced with, a computer.
Trust for Vaccines & Immunization

TVI worked with the Bill & Melinda Gates Foundation to create a wearable vaccine booster reminder incorporating at Timestrip Time indicator .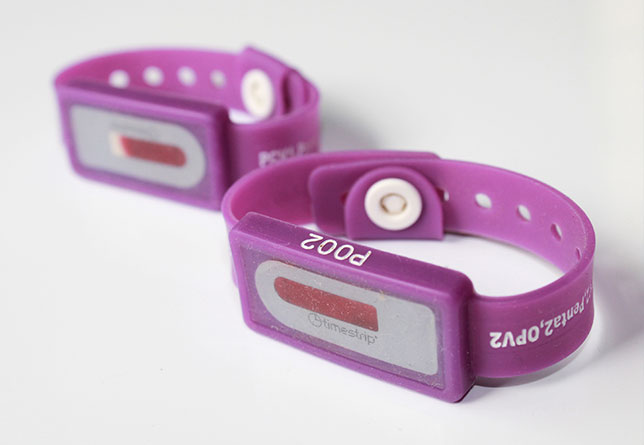 Timestrip Technology

Simple Validation of Vaccine Stock

Timestrip Vaccine time and temperature monitoring indicators have been specially formulated to provide an adequate quality control resolution to support the manufacturers guidelines for proper transport/storage of COVID-19 vaccines.

Our R&D and Production team has many years experience working with this technology to create bespoke indication solutions.We have accomplished many bespoke builds of indicators for clients who want something specific that is not available through regular channels in sourcing temperature solutions.

These small and compact label indicators provide a reliable way to follow frozen vaccines when they are placed in refrigerated and room temperature environments. With 6 stock solutions and options to customize, we have the time and temperature monitoring solution for you.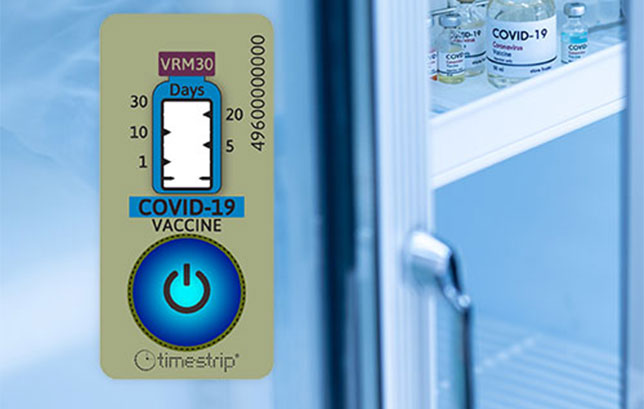 Clear Benefits of Timestrip for Immunisations

Timestrip indicators provide a clear irreversible indication to healthcare staff that conditions of storage and handling have exceed acceptable conditions, and that the vaccine consignment cannot be relied upon.

Designed to align with manufacturers guidelines
Unique serial numbers for traceability
Simple to use single use indicator
Cost effective solutions for temperature monitoring

Timestrip Vaccine Documentation

Timestrip Vaccine Specifications

A manual activation - button on the top, button on back for 48 hour & 73 hour

Blue colour appears in breach window

Produced under ISO9001:2015

Room temperature: 22°C/72°F at 20-80% humidity. Cool dark environment.
No special requirements as they are inert until activated