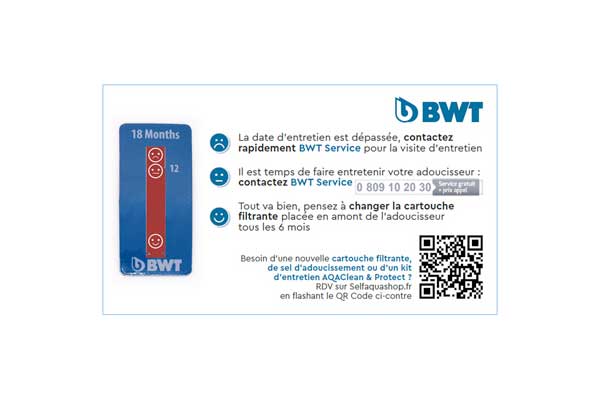 "A year since its introduction, the Timestrip indicators have proved highly effective, both to our customers and to our company. So much so, that we are now considering a similar system for our 'point of use' water treatment equipment in commercial premises."
Romain Jombart Directeur de l'Innovation at BWT

Company Profile

BWT France is part of the international BWT Group which, for the last 30 years, has been providing a range of water treatment equipment, including softeners and filters and associated services, supplying safe, high quality water in domestic, business and industrial environments. Today, the products and processes set technology standards worldwide, and the BWT Group is Europe's leading water technology enterprise.

Monitoring of repeat commercial services
Timestrip Time Solutions

BWT provides domestic customers with a water treatment service. An installed unit is situated at the point of entry inside the home, in line with the main water pipework, and treats incoming water to ensure a clean, healthy supply at all times.

The unit includes a filtration cartridge that must be changed every six months, and a softener that must be maintained once a year. As these are often situated in a basement or out of plain sight, customers may forget, potentially resulting in lower filtration and softening performance.

BWT France was aware of Timestrip from the BWT parent company in Austria, and decided to implement a custom solution for the French market. A self-adhesive 18-month Timestrip indicator is attached to a larger label close to the water treatment unit, and activated at commissioning.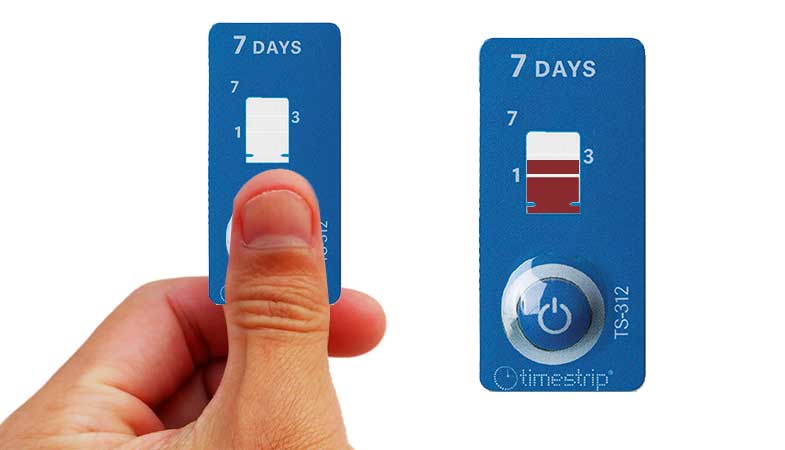 Timestrip Time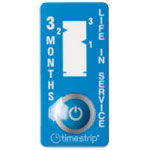 See Timestrip Time

Benefits of Timestrip Time in water utilities

BWT provides a service, so customers can simply contact the company for a cartridge replacement or for a softener maintenance visit. Alternatively, the customer can purchase a cartridge or maintenance product such as resin cleaner at an online shop, and a QR code is provided for this purpose; scanning the code leads directly to the web shop.

At any moment, the customer has a clear visual indication of the time remaining before the filter's cartridge should be changed or the softener maintained. A red line advances on the indicator next to a 'smiley' face to indicate a fresh cartridge, changing to a non-smiley face at the 12 months maintenance interval. A 'frowny' face indicates that 18 months has elapsed, and the customer is prompted to contact BWT immediately.

BWT branding is used on all indicators, assuring the customer of the 'total service' that the company provides, and providing a further brand awareness boost. In addition to enhanced customer satisfaction, the company has seen an increased change rate for cartridges, improving consumables revenues.