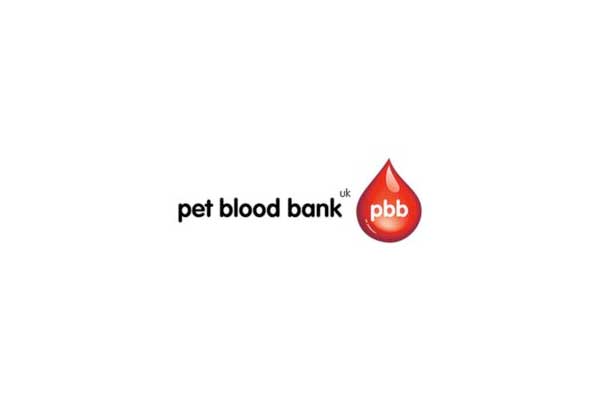 "We need to use every unit of blood that we can, and the use of Timestrip smart labels ensures that this resource is protected – preventing healthy blood from being discarded."
Nicole Osborne, Marketing Manager at Pet Blood Bank UK
Company Profile

Pet Blood Bank (PBB) is just like the human blood service, but for dogs. Blood donation sessions are run across the country where owners can bring their dogs to donate blood, which is then processed and stored, ready to be sent out to vets when needed for a critically ill dog. Every unit of blood can help to save the lives of up to four other dogs.
Pet Blood Bank blood product delivery
Pet blood cold chain

The service operates 24 hours a day, seven days a week to ensure that blood is always available. While PBB does offer a same day delivery service – where the blood product is driven straight from the blood bank to the vet practice where it is needed – most orders go on an overnight service. This means that the boxes containing the blood products go into the mass delivery chain and can pass through many hands before arriving at their destination.

Blood products are packed carefully using temperature controlled boxes and packaging. These have been tested to ensure the coolant keeps the blood cold or plasma frozen for a guaranteed 24 hours.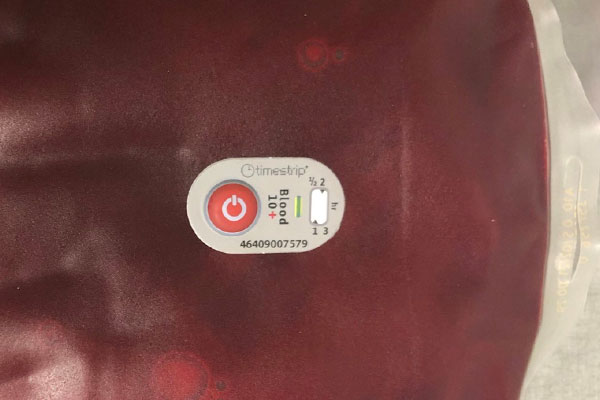 Blood waste without proper temperature monitoring

Red blood cells are fresh and so must be stored between 2°C and 6°C. Coolant sheets are used in the boxes to maintain this temperature. The plasma portion of the blood needs to be stored below -20°C, so -80°C coolant sheets ensure that this temperature is maintained.

Sometimes, boxes can go missing in the delivery system, which is clearly problematic for temperature controlled products. If deliveries are delayed for any reason beyond the timeframe that could guarantee maintenance of the internal box temperature, the blood would need to be discarded. This would lead to unnecessary waste as some units of blood may still have been within the safe temperature frame for use.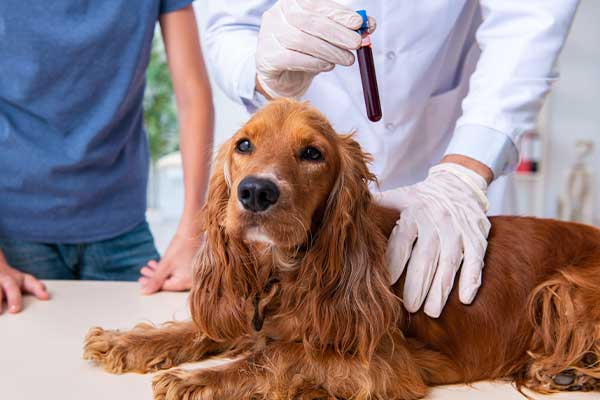 Timestrip PLUS 0ºC


See Timestrip PLUS

Timestrip solution for veterinary blood

PBB decided to use liquid-based indicators from Timestrip: the Blood 10+ for red blood cells and the Timestrip Plus 0°C 12 hours for plasma.

The indicators are attached to every unit of packed red blood cells that are sent for overnight delivery. They are also attached to frozen plasma units that are being sent overnight to locations where they are more likely to hit delays, such as deliveries going to Guernsey, Jersey, or the Highlands of Scotland. Orders being sent on a Friday for overnight delivery on a Saturday are also monitored, as deliveries that extend into a weekend are more likely to run into delays or issues.

Blood Temp 10+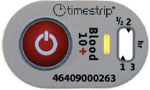 SEE BLOOD TEMP 10

Using Timestrip indicators in pet blood shipments

The PBB distribution team attaches the Timestrip indicators to the red blood cell pack when making up the order and preparing it for dispatch. The small, self-adhesive indicators are attached directly onto the blood bag before it is wrapped, placed between coolant sheets and put in the temperature controlled delivery box. For the plasma products this is placed inside the transport box.

Veterinary customers now have the information they need to check at the point of delivery whether the blood has been maintained within the specified temperature range, or has been exposed to a temperature breach. If a delivery is delayed, they can check upon arrival whether it is still safe to use.

Benefit of using Timestrip indicators for pet care

The use of Timestrip indicators removes the guesswork and subjectivity in deciding whether to use a product: the vet can quickly see a clear and irreversible alert if a temperature breach has occurred. Only those batches of blood products that are known to have been temperature breached need to be discarded.

A further benefit is that the vet practice receiving the red blood cells can keep the Timestrip temperature monitor on the product once it goes into their own storage, enabling them to check that the blood is being kept within the correct temperature environment.