Beauty & Personal Care

Applications
Timestrip indicators are used in cosmetic appliations from refrigerated skincare to toothbrush replacement.

Contact us

Product Replacement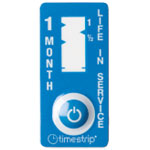 Read More

Fridge Storage


Read More

PAO Reminder


Contact us

Personal care replacement reminder for leading brands
Clarisonic Mia

Brush head replacement reminders were created to be added into the brush heads to ensure consumers stick to a replacement schedule.
TESCO Toothbrush

Timestrip developed a time indicator label that fits inside the handle of a toothbrush. Working with TESCO, toothbrushes with Timestrip time indicators taught consumers to replace their toothbrushes regularly.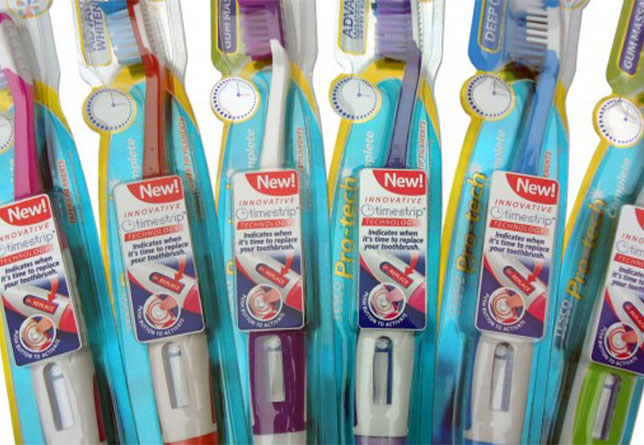 Learn about our indicators

These cost-effective indicators are single use, no need to return expensive equipment or developing sanitation protocol.

Follow the liquid dye along the window to see how far along in the replaement cycle.

Timestrip temperature indicators are inactive until turned 'ON' with squeezing a button when you are ready to being time monitoring.

Liquid-based indicators are a convenient solution for meeting replacement schedules in the cosmetics, skincare or personal care industry.