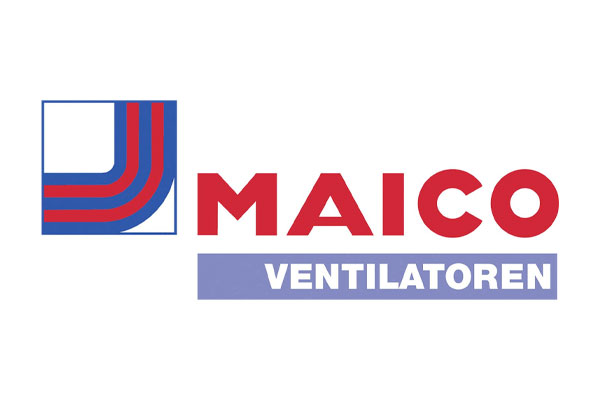 "Timestrip indicators give a double benefit: they prompt the user to replace their filters regularly, increasing our sales of consumables, and they provide us with a value-added opportunity to improve our customer care."

Klaus Mink Deputy Purchasing Manager of Maico

Company Profile

Maico Elektroapparate-Fabrik GmbH is a family owned business with sales agents in over 150 countries. Its core business is the development, production and sale of fans and components for ventilation engineering and domestic ventilation systems.

Since its founding in 1928, it has sold over10 million fans. Maico prides itself on innovative technology, high quality and outstanding design. With more than 1,600 products and over 200 members of staff, this traditional German company is one of the leading manufacturers of products delivering good air in Europe.

Air filter change reminder
Timestrip Temperature Solutions

Maico supplies its high quality ER EC single air extraction system for decentralised air extraction in homes and offices.

The products find typical use in domestic application areas including: bathroom, kitchen, multiple family unit, day room and dining room. The system performs according to DIN 18017-3.

For the correct functioning of the system, a replaceable filter is supplied. This must be changed every six months to ensure peak performance of the ventilation system.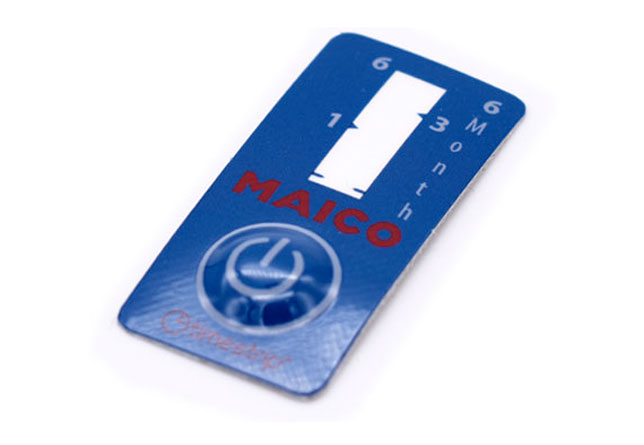 Timestrip Time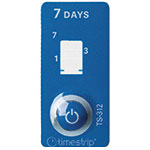 Read More

Benefits of Timestrip Time in air filters

Maico chose to deploy a Timestrip time indicator to provide the user with an immediate visual indication of when the filter is due for replacement. When receiving a new filter, the customer has only to activate the Timestrip indicator for instant confirmation that the filter is still within its design life. After six months, the encapsulated chemicals within the Timestrip indicator change colour, prompting the order of a replacement filter, and ensuring complete peace of mind for the user that their air extraction is effective.

For this application, Timestrip created a custom product so indicators are supplied with Maico branding, and act as a value added benefit for the company.