Vaccine Reminder

with Trust for Vaccines and Immunization

Timestrip worked with TVI to develop a vaccine reminder band with at Timestrip Time indicator.

Contact us for your solution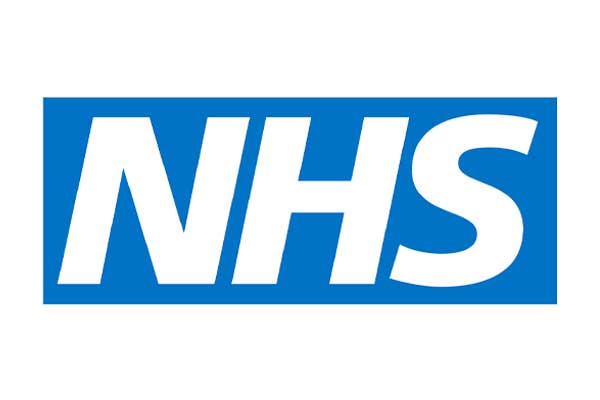 "We have a long history of innovation in the medical and pharmaceutical sectors, including the development of temperature monitoring products for blood products and vaccines. This project has allowed us to support the creation of a simple but life-saving product that could help millions of children who suffer through incomplete vaccination regimes. We are absolutely delighted to be helping bring about change in this vital area of work."
Timestrip Founder

Company Profile

Trust for Vaccines & Immunization (TVI), a not-for-profit organization, established to help ensure that every child, irrespective of his/her social class, colour or ethnic group is protected against Vaccine Preventable Diseases in Pakistan and around the world.

TVI is the recipient of a Bill & Melinda Gates Foundation Grand Challenges Explorations Award to develop a Vaccine Indicator and Reminder (VIR) band and worked in collaboration with Timestrip to develop an innovative device, reminding parents for timely completion of their children's vaccines.

Time reminders for vaccine doses

Timestrip Time Solutions

Whilst the World Health Organisation estimates that vaccinations help save over 2.5 million lives each year globally, figures indicate that up to 60% of children in Pakistan do not complete the immunization schedule. Those with a vaccination reminder card achieve above 80% vaccination completion but if no card is available, or if the card is lost or damaged, the child may miss a lifesaving vaccination.

Working in partnership with Timestrip and design consultants Daylight, Dr. Noor Sabah Rakshani from TVI has created the Vaccine Indicator Reminder (VIR) band to provide a simple, low-cost method of showing when each of the three rounds of vaccines needed over the first 14 weeks of a child's life are due. The VIR bands alert the mother with a clear visual marker at 6, 10 and 14 week intervals.

This new 'wearable' healthcare reminder solution is being heralded as a breakthrough solution, thanks to the revolutionary application of a Timestrip indicator manufactured into the durable, soft plastic waterproof VIR band, which is attached to the baby's ankle.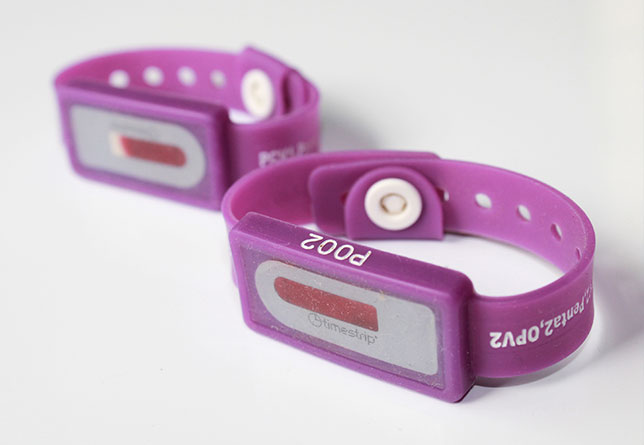 Timestrip Time


Read More

Timer technology in vaccines

Each VIR band is marked with a unique number to match the child's medical records at the point of issue. The failsafe and irreversible nature of the Timestrip technology (activated by simple finger pressure) shows each of the 6, 10 and 14 weeks' vaccination milestones.

As the highly visible red indicator liquid (a food grade dye) sealed inside the Timestrip migrates along the clear window, the three vaccination periods are graphically marked. Timestrip's patented 'liquid' technology ensures the accurate passage of elapsed time over the entire 18 week period. There are no moving parts or electronics, just good science helping mothers and carers follow their child's vital vaccination program with nothing but a quick glance at their baby's ankle.

Benefits of Timestrip technology

They started their community effectiveness trial on October 28, 2014 in four study sites in Karachi, Pakistan. As of February 2015, the team had enrolled 344 children in the intervention and control groups, with 200 wearing the VIR band and 144 children in the control group receiving only the routine immunization card.

They started receiving input from the parents as they come back for their second and third doses of the vaccine at 6, 10 and 14 weeks' time. Aside from the vital funds and invaluable support this pilot study has received from the Gates Foundation, an application for a GAVI grant to introduce the VIR band through a community midwifery program is also in the works.

The idea is for every midwife to give an activated VIR band to every infant they attend to in the community, and the VIR band will indicate to the parents the 'Number of Weeks Unprotected' for their child. The environmental friendly low cost and widely used Timestrip® technology has made it possible for the VIR band to be tested in low income communities in Pakistan.