Time & temperature solutions


Timestrip neo


The Timestrip neo - a series of single use electronic indicators with both time and multiple temperature settings.


See Timestrip neo


Vaccine Solutions


for time & temperature


Timestrip has responded to the coronavirus pandemic with irreversible temperature indicators supporting vaccine cold chain, virus specimen transport & diagnostic testing.


See Vaccine Solutions


Food Solutions


for packaging & shipping


Timestrip has worked with FDA guidelines to develop a unique product-level temperature indicator for Reduced Oxygen Packaging.


Seafood Solutions

Constantly monitors how long a blood product has been exposed to higher temperatures
Tracks temperature breaches across the food industry with a simple, cost-effective monitoring process

Time & temperature irreversible indicators designed to align with vaccine stability regulation and guidance

Helping consumers remember to replace products on time and adding value to brands

Clearly indicate show when a product is within its date and/or temperature parameters

eTimestrip irreversible electronic indicators store data for download to a smartphone app

Find your indicators

Use our simple tool to see what Timestrip solution will work for you.

Find your Timestrip

Learn about our irreversible indicators


Time Indicators

Liquid-based indicators are a convenient solution for meeting replacement schedules in the home, hospital or industry & more.


Temp Indicators

Self-contained disposable indicators typically attach to products, packages or pallets to provide warning of temperature excursions.


Electronic Indicators

Small and robust with built-in LED indication for immediate status indication, our indicators can be read by our app for in depth reporting.


Industry Indicators

Our blood, food and vaccine time and temperature irreversible indicators come with unit level serialization for proof of regulatory compliance.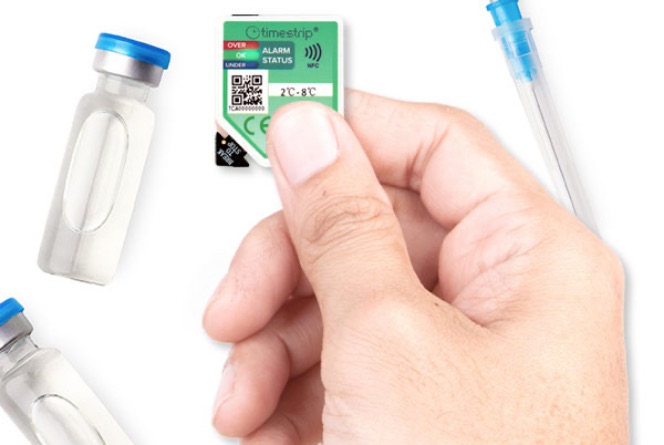 Designed with regulatory guidance

Blood Temp

Hospital and blood bank procedures require robust systems for ensuring blood quality. Blood Temp 10 is an FDA 510(k) Medical Device for Blood Irreversible Transit Temperature produced under ISO 9001 certification.
Timestrip Seafood

When regulation dictates the use of a time or temperature indicator, e.g. the FDA Reduced Oxygen Packaging for C. botulinum, Timestrip Seafood indicators offer irreversible, auditable proof of a temperature breach.

Vaccine Solutions

Designed to meet specifications for temperature exposure at each stage of the cold chain, Timestrip irreversible vaccine indicators form a family of stock indicators for vaccines, virus specimens or diagnostic tests.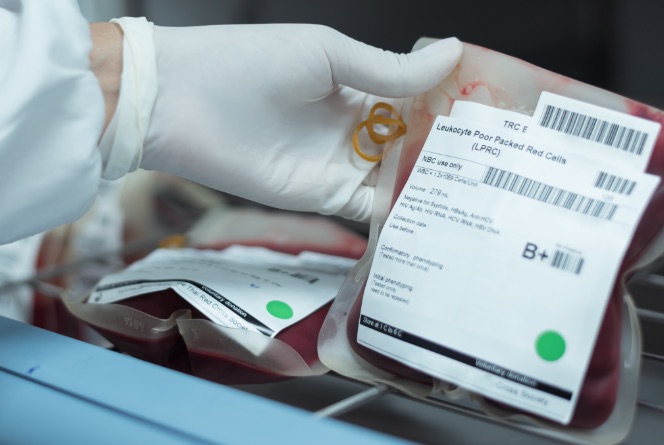 Solutions for any industry

Interested in a unique solution for your industry?

Used by world leading brands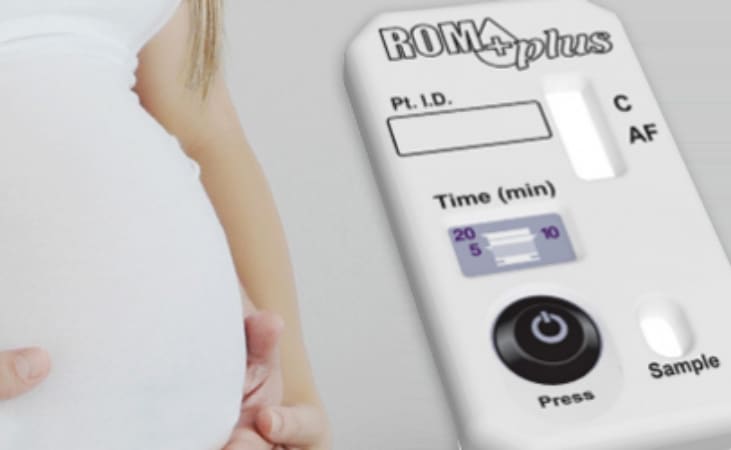 Diagnostic Testing Case Study

Custom designed Timestrip Irreversible Time indicators were integrated into ROM Plus diagnostic tests to show the window when results are ready to read.