Timestrip neo Freeze Alarm

Alert to below freezing temperatures

Electronic time & temperature indicator technology for pack level monitoring. Very small and light weight, good accuracy with low cost.

Contact us

Electronic Freeze Alarm indicators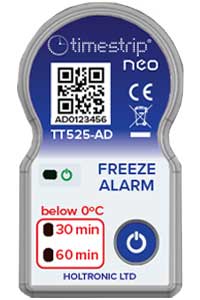 Freeze Alarm 0ºC

TT525-AD
30 Minutes & 60 Minutes

22.6mm x 42.3mm x 5.6mm
Vaccines, Pharma, Adhesives

Electronic Time Temperature Technology

Featuring

Small, micro-weight indicator, suitable for many monitoring tasks
Clear irreversible alarm indication
Tolerant of extreme heat and cold
No training required
Long shelf life and operation time
Available from stock, but with customised options for time and temperature
Cost effective solution for supply chain monitoring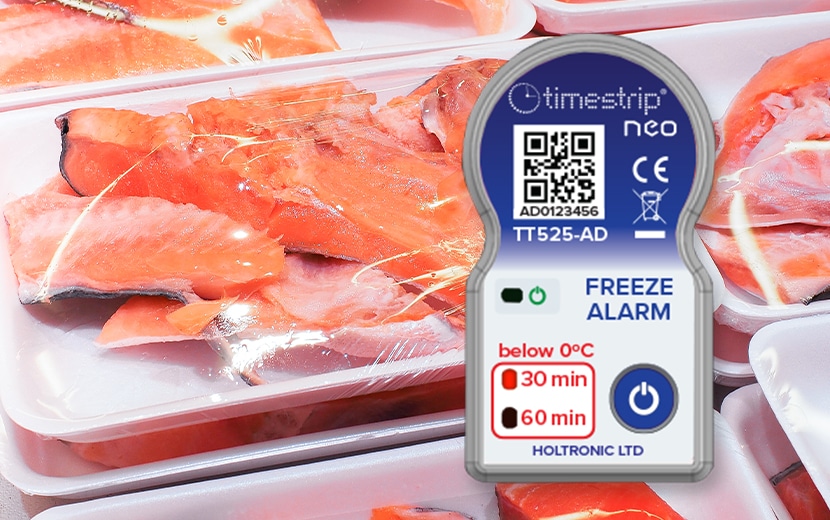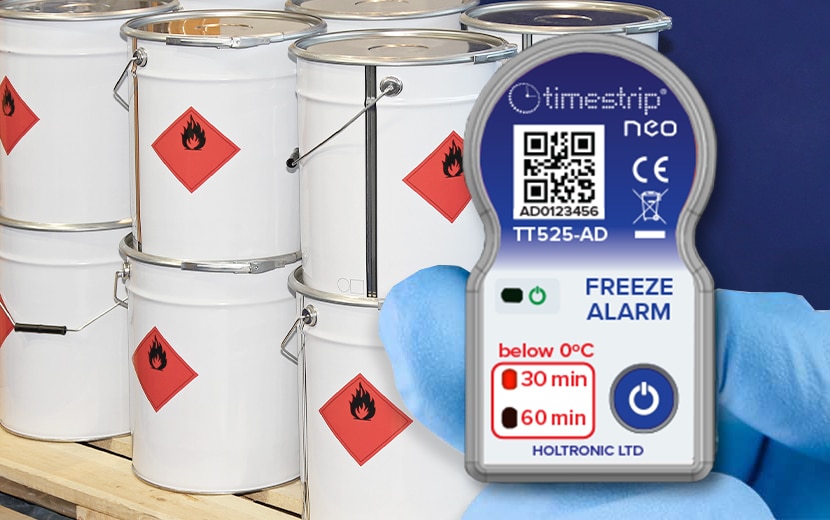 Timestrip neo Applications

Temperature monitoring of drugs and vaccines
Shelf-life monitoring with temperature excursion alerts
Pharmaceutical package level monitoring
Clinical trial samples monitoring
Food shipments and home delivery
High value goods, sensitive foodstuffs, etc.
Adhesives, paints and chemicals
Can't find what you need?

Want to learn more?

Please fill out this form to find out how TImestrip neo can help you monitor multiple temperature excursions, request more information, or order.

Timestrip neo Documentation

Standard Timestrip neo Specifications

Single use, nonreversible

22.6mm x 42.3mm x 5.6mm ; 6g

Hold button for 3.5 seconds
Stock Timestrip neo TT525-AD Specifications

Single event under 0ºC for 30 minutes
Single event under 0ºC for 60 minutes

Power On
Under 0ºC for 30 Minutes
Under 0ºC for 60 Minutes
Timestrip neo FAQs