Pharma Logistics

with Marathon Distributors

Pharmaceutical logistics company uses Timestrip temperature indicators to monitor cold chain.

Contact us for your solution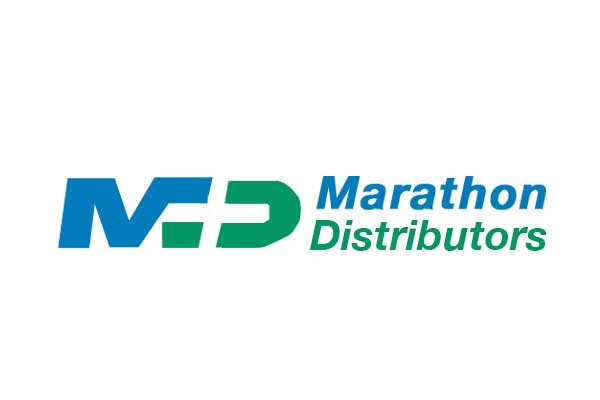 "The use of Timestrips adds to our company's reputation of being professional and reliable."

Simone Kapakiotis, MD at Marathon Distributors

Company Profile

Marathon Distributors is a pharmaceutical and healthcare logistics services provider on the island of Cyprus. With an annual turnover of over $40m, it has a 35-38% market share for its range of activities and employs a workforce of just over 40 people. It services include warehousing, transportation and distribution and it boasts a state-of-the-art warehouse strategically located on the outskirts of Nicosia (Latsia Industrial Area), just-off the Nicosia-Limassol-Larnaca highway.

The warehouse area has a floor space of 2,500m2 and a modern cold storage area with a capacity of 70m3. For transportation, it operates its own fleet of 18 vehicles — all temperature controlled and GPS monitored — and they cover 100% of the island. The vehicles deliver to pharmacies, pharmacy depots, physicians, hospitals, clinics and clinical laboratories across the island.

Cold chain issues fall under the remit of MD Simone Kapakiotis. Her work covers all aspects for the warehousing and transportation of cold chain products, which are mainly vaccines.
The main regulations that the company needs to comply with are the Law on Human Pharmaceuticals 70(I) 2001 and EU guidelines on Good Distribution & Manufacturing Practices.

The company faces numerous challenges in the sectors it operates in. Firstly, the Cyprus market is of a relatively small size, which stifles its potential for growth. Also, it is a highly regulated environment, subject to numerous stringent EU guidelines. Lastly, the business itself must manage quite high operating costs and low profit margins. However, on the plus side, due to relatively short transportation distances on the island (delivery times are 6 hours at most) and the company's use of validated cooling containers for the transportation of cold chain products, it never generates any product waste.

Monitoring of pharmaceutical cold chain
Timestrip Temperature Solutions

Because of its environment, Marathon uses Timestrip Plus 8°C 8 Hrs (TP065), which monitor temperature breaches above 8°C for periods of up to eight hours. Cold chain issues are of concern during the transportation process.
The procedure followed for using Timestrips is that they are placed in all orders containing cold chain products.

These indicate to drivers and customers whether a temperature deviation has occurred during transportation. If no deviation occurs, customers receive orders and sign all the relevant documentation. If however a deviation has taken place, these orders are returned to the warehouse and the company sets in motion a deviation procedure that needs to be followed.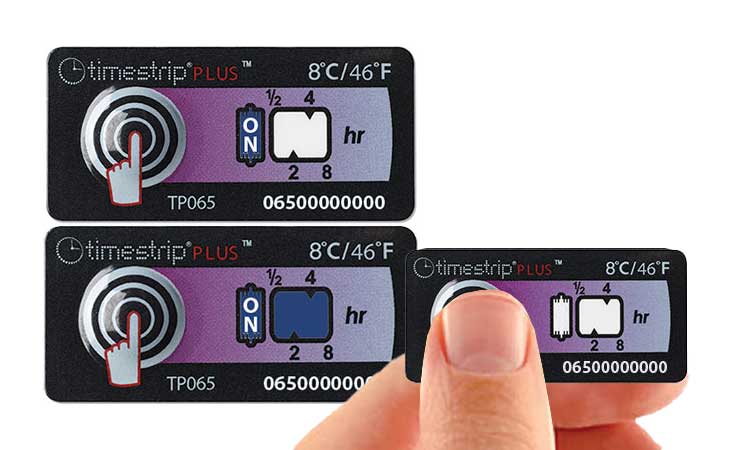 Timestrip PLUS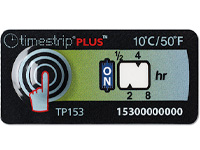 See Timestrip PLUS

Benefits of Timestrip PLUS in pharma logistics

The main reasons the company uses Timestrip TTIs above other approved TTIs are a competitive price, the reliability of the product, an easy order system and speed of delivery.

Significant improvement has been noted in these areas since the company began to use Timestrips. The product itself is 50% cheaper than other similar products. Also, delivery times are one day faster and delivery costs are 50% lower than before.

Feedback from Marathon's customers has been very positive and have enhanced its standing with them. They particularly like that Timestrips are easy to use, easy to read and reliable.