Micro Data Logger

Electronic Timestrip Micro Data Logger

Temperature logger for shipping with clear, non-reversible LED indication and download reports to our free temperature monitoring app.
Contact us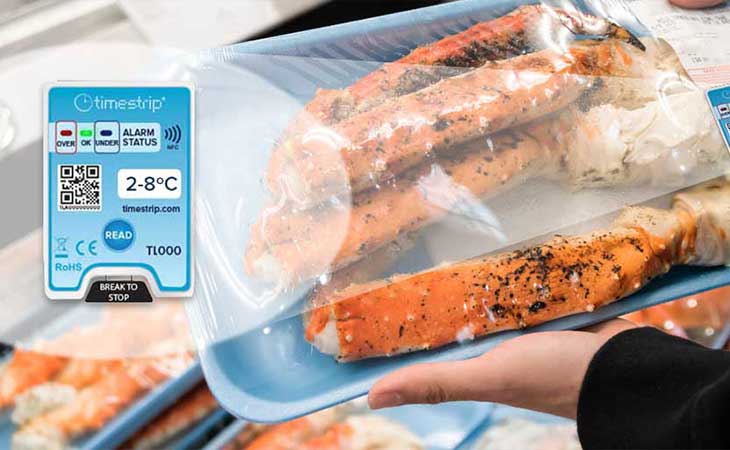 Micro Data Loggers


TL520
3800 data points

Stock alarm range: 2-8ºC
40mm x 54mm x 5.5mm
Cold Chain Shipments

Data logging capability in an indicator
Temperature journey recording & reading

The TL520 is a temperature sensitive indicator and data logger ideal for refrigerated temperature shipping. The single use device provides an immediate irreversible indication of over- and under-temperature conditions using built-in LED lights. TL520's alarm status is always visible. The TL520 can log and store up to 3800 temperature data points.

Temperature breaches can be investigated by downloading logged data to an NFC enabled smartphone with a compatible temperaature monitoring app. It is ideally used to monitor the temperature of shipments in: Fresh produce, foods, pharmaceuticals, diagnostics, chemicals and more.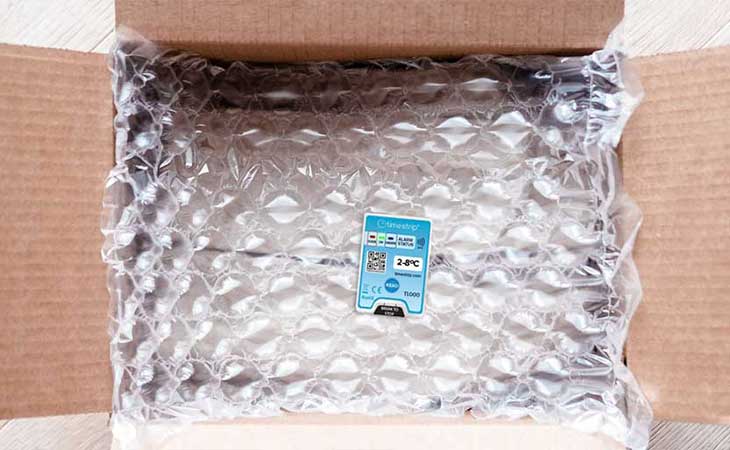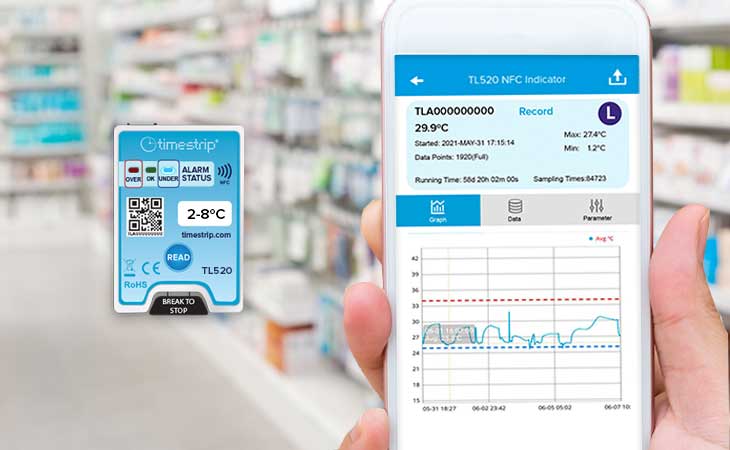 Why choose TL520?

Many temperature sensitive data loggers for shipping are expensive and require computer software and training to use. Not Timestrip TL520!

TL520 can be read with an NFC enabled smartphone via our app. You can export data from the app to PDF or Excel for evidence of temperature breaches. For quick visual indication of temperature excursions, single use TL520 can be read simply viewing the flashing LED lights. The status light blinks every 30 seconds. This means everyone along the cold chain can check the status of the shipment, without any special training or equipment.
Why Micro Data Loggers?

Irreversible LED alerts to both upper and lower temperature breaches. No need to return base for analysis or reuse.

Logged data can be read by wirelessly downloading to a free temperature monitoring app via NFC technology. Reports can be created into a PDF to send or save to phone.
These Micro Data Loggers are small enough to monitor individual products within a shipment.

Low power TL520 helps to control the environmental impact of the supply chain as part of a well-managed quality control system.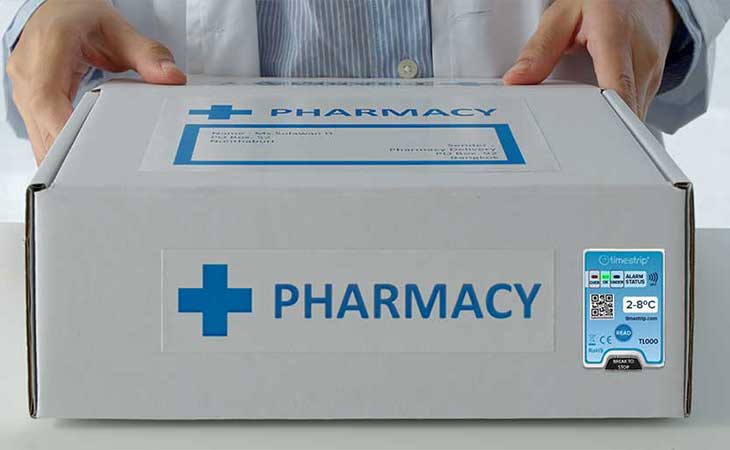 Timestrip Micro Data Logger Documentation

Standard Micro Data Logger Specifications

Rigid plastic, 40mm x 54mm x 5.5mm, 6g
Break square tab to activate, tab to stop
± 0.5 °C (-20°C~40°C), ± 1 °C (others)
Single button design, query the status of temperature indicator
Button cell CR1620 lithium
Stock Micro Data Logger TL520 Specifications

-20°C, +2°C, +8°C, 20°C, +40°C, 60°C
Timestrip Micro Data Logger FAQs

Coming Soon. Contact us for more information.

Other 2-8ºC shipping temperature indicators