Timestrip Time: A Reliable Time Monitoring Solution
Time-sensitive products such as medicines, vaccines, cosmetics, and replacement items such as water filters require careful monitoring of their shelf life and expiration dates.
Inaccurate monitoring can result in waste, loss of efficacy and potentially dangerous consequences. Timestrip Time is a reliable time indicator solution that allows manufacturers and end users to keep track of their products throughout their lifetime.
What is Timestrip Time?
Timestrip Time is a time indicator label that provides a simple and effective way to monitor the passage of time. The label consists of a paper or plastic card, with an irreversible visual indicator that changes its pattern over time.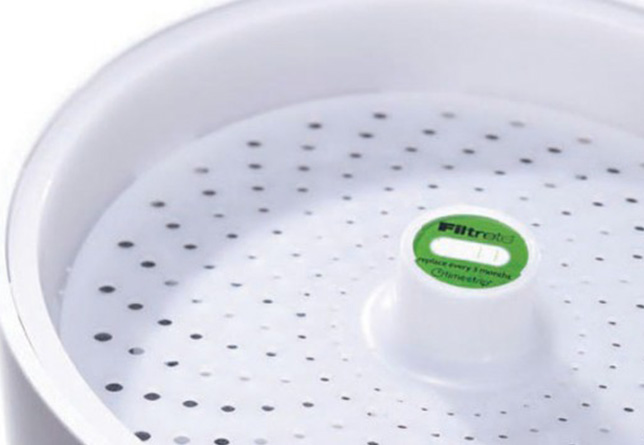 Typical applications are:
Medical and healthcare environment. Items such as hospital curtains needs regular replacement to main standards of hygiene. Drugs have an expiration date, and stocks must be rotated to avoid wastage. A Timestrip indicator can make this a simple and highly visible operation. Endoscopes need to be sterilised promptly as part of standard procedure, and again a time indicator can ensure that is part of best practice.
Manufacturers can include time indicators with their consumable products such as filters and brush heads. Regular changing by end users keeps equipment working efficiently and safely, and boosts supplier revenues.
How to use a Timestrip Time indicator?
The Timestrip Time label is activated by pressing a button on the label's back. Once activated, the label starts tracking the elapsed time, with the visual indicator changing as time passes. The label can be customized to track different time intervals, ranging from hours to several years.
Timestrip Time offers several benefits over traditional time monitoring methods:
Accurate and reliable
Timestrip Time provides accurate and reliable time monitoring, with the visual indicator changing pattern as time passes. The speed of the process is calibrated to ensure accurate tracking of time, even in varying environmental conditions.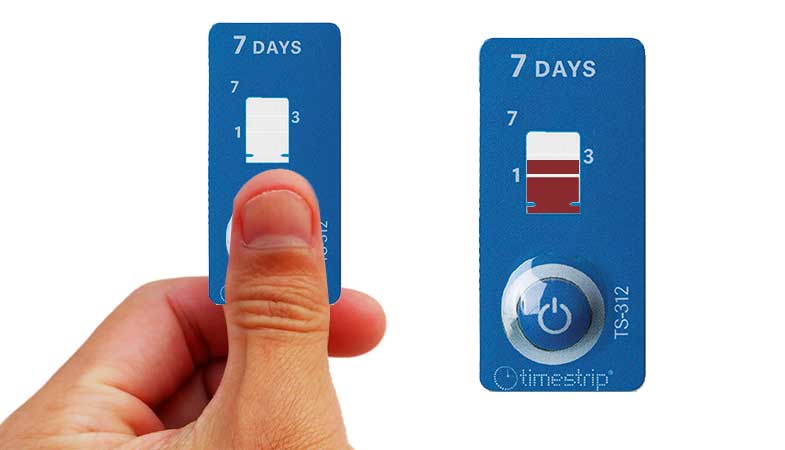 Easy to use
Timestrip Time labels are easy to use and do not require any specialized training or equipment. The label's clear visual indicator makes it easy to monitor elapsed time, and the label can be attached to almost any surface, including primary products, packaging and equipment. End users can interpret the indicators as easily as supply chain professionals.
Customizable
Timestrip Time can be customized to meet the specific time monitoring needs of different industries and applications. The label's activation time, elapsed time, and visual indicator can be customized to suit a wide range of products and environments. Customer branding is also available.
Cost-effective
Timestrip Time is a cost-effective time monitoring solution compared with other methods such as electronic timers or manual recording. The label's low cost and ease of use make it a practical choice for any organisation that needs to ensure time is monitored effectively.
Contact us today to learn more about how Timestrip Time can benefit your business.