Timestrip to attend Transport Control & Logistics 2023 in Frankfurt
After a very successful showing at Clinical Pharmacy Congress this month, we're delighted to be exhibiting at the Temperature Control and Logistics 2023 conference in Frankfurt this year!
This three-day conference in Germany brings together pharmaceutical and supply chain professionals from across Europe and beyond for networking and updates on the latest developments in this important sector.
With the special focus on Pharmaceutical Logistics, Quality Assurance and the Supply Chain, we're confident that Timestrip's indicators will be well received.
Pharmaceutical Logistics with time temperature indicators
We'll be showing both the liquid-based indicators and electronic ones, including the new Timestrip neo products that are causing quite a stir with their small size, high accuracy and low cost.
If you can make it, we'd be very happy to meet up at Booth 12, or maybe in the bar! Connect with us on LinkedIn to set up a meeting.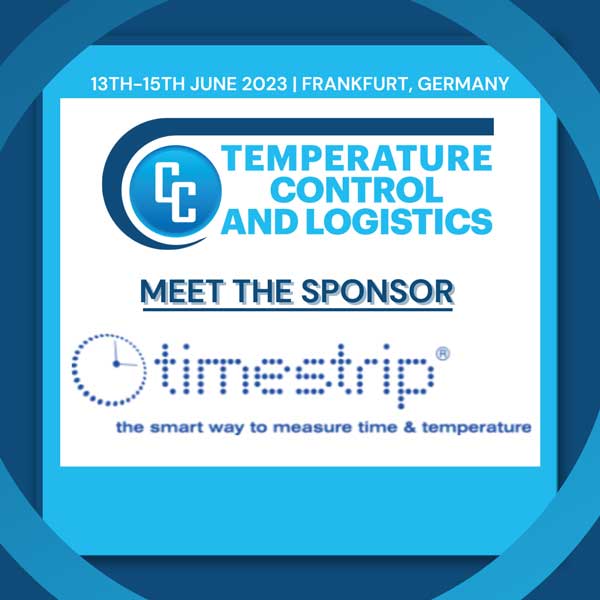 Temperature Control and Logistics takes place from 13th to 15th June. More information.